Editorial
    • Editorial - April 2006

Pesach 5766
    • Freedom and Responsability

Interview
    • The security situation
    • Courage and Determination

Analysis
    • Reviving the Caliphate
    • Europe's New Frontier of Bigotry
    • Too late ?

Ethic and Judaism
    • Who rules this country ?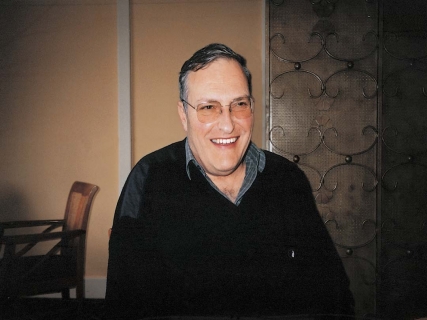 Dr. Efraim Zuroff
Very often when a person who is the personification of a cause retires or passes away, the public perception is that the cause or the campaign to achieve it has come to an end. That has to a large extent been the case as far as the efforts to bring Nazi war criminals to justice are concerned. With the recent passing of Simon Wiesenthal, the person whose persona dominated the public efforts to hold Holocaust perpetrators accountable, many people assume that this matter has, in effect, come to an end. If not due to Wiesenthal's demise, then for the obvious reason of the advanced ages of the potential suspects and of those who might be able to testify against them.

This general assumption was considerably reinforced by an interview given by Wiesenthal himself in 2003 in which he announced his retirement, and in which he asserted that he had caught all the criminals he had searched for, with the exception of Eichmann's assistant Alois Brunner, and that those still alive were too old and/or ill to be brought to trial. Leaving aside the obvious inaccuracy of the first half of his statement (which ignored the numerous leading Nazis who were never brought to trial, among them Gestapo chief Heinrich Muller and Auschwitz doctor Josef Mengele), it is the second half which deserves careful examination.

Is it indeed too late to bring Nazi war criminals to justice? Are there no Holocaust perpetrators who can still be held accountable for their terrible crimes? Have we finally reached the point – more than 60 years after the liberation of the Nazis' death and concentration camps, at which justice is no longer a practical issue and we can now devote our efforts exclusively to commemoration, documentation and education?

Judging from available statistics, that does not appear to be the case. Every year, our office publishes an Annual Status Report on the investigation and prosecution of Nazi war criminals all over the world, the findings of which we publicize on Yom Hashoa. The last such report was released on May 5, 2005 and related to the period from April 1, 2004 until March 31, 2005. During that period, in contradiction to the all-too-common perception that the efforts to track down, investigate and prosecute Nazi war criminals are a thing of the past, there were five convictions of Nazi war criminals, all in the United States, and legal proceedings were initiated against six Holocaust perpetrators – three in the United States, and one each in Hungary, Denmark, and Lithuania. In fact, during the period from January 1, 2001 until March 31, 2005, a total of thirty-two Nazi war criminals were convicted in six different countries and thirty-three Holocaust perpetrators were indicted. Even more surprising, are the latest available statistics on new investigations initiated and those currently underway. Thus during the period from April 1, 2004 until March 31, 2005, a total of at least 663 new investigations were launched in eleven different countries (an increase of 98% over the previous year), and as of April 1, 2005, there were a total of 1,252 cases being investigated in sixteen countries, an increase of practically 33% over the previous annum.

The countries which are currently handling these cases can be divided into two categories: those in Europe in which the crimes of the Shoa were committed, and which try the suspects on criminal charges for genocide, war crimes, crimes against humanity or murder; and the countries of refuge, primarily Anglo-Saxon democracies, which either prosecute on criminal charges or try the criminals on civil charges for immigration and/or naturalization violations. Thus, for example, the country with the largest number of new (305) and ongoing (450) investigations is Poland, the site of the murder of the majority of the Jews killed in the Holocaust and other European countries with significant numbers of new and ongoing investigations are Austria (272 and 199 respectively); Germany (27 and 46); Latvia (0 and 58); Lithuania (2 and 21); Italy (6 and 13); Denmark (9 and 11); and the Netherlands (0 and 6). As far as the countries of refuge are concerned, the country with the most new and ongoing investigations is, by a large margin, the United States (34 and 246). The only other country of refuge with significant number of investigations is Canada (? and 190). [The Canadian government refuses in principle to publicize the number of new investigations initiated during the period under review, hence the question mark. This is also why the figure of new investigations launched during the past year is "at least" 663.]

In addition to the above statistics, a look at the Wiesenthal Center's "Most Wanted List of Nazi War Criminals" will also afford insight into the current state of the efforts to bring Holocaust perpetrators to justice. The list consists of the ten most important cases of Nazi war criminals all over the world, and since its publication as part of the Center's annual report, there have been noteworthy developments in quite a few of the cases.

The good news is as follow:

1. Ivan Demjanjuk (case number 3), who served as a guard at the Sobibor and Majdanek death camps, as well as at the Trawniki SS training camp and the Flossenburg concentration camp, was ordered deported from the United States to the Ukraine on December 28, 2005 by Chief Immigration Judge Michael J. Creppy. This decision effectively ends one of the longest cases against a Nazi war criminal living in the United States and paves the way for Demjanjuk's removal from the country. (He had previously been extradited to Israel, where he was initially convicted and sentenced to death as "Ivan the Terrible" of Treblinka, the guard who operated the gas chambers at that death camp. During his appeal, however, evidence discovered by Israeli prosecutors created doubt as to his identity and he was convicted of "service in a Nazi organization," for which the penalty was seven years incarceration. Since he had already been in prison in Israel for that amount of time, he was expelled back to the Untied States, where the Office of Special Investigations resumed legal proceedings against him based on his service at Sobibor and other camps.)

2. On September 20, 2005, Croatia issued an international arrest warrant for Milivoj Asner (case number 5), the former police chief of the city of Pozega, who was discovered in the framework of the Center's "Operation: Last Chance" project, and two days later, asked Austria for his extradition to stand trial for his role in the persecution and deportation to concentration camps where they were murdered of hundreds of Serb and Jewish civilians. In the meantime, Austria has initially refused to extradite Asner on the grounds that he is an Austrian citizen, but following discussions I conducted with Austrian Justice Minister Karin Gastinger and Interior Minister Liese Prokop, Austrian officials have stated that Asner apparently forfeited his Austrian citizenship when, without prior permission, he applied for Croatian citizenship in 1992. This should pave the way for his extradition to face trial in Croatia.

3. Charles (Karoly) Zentai (case number 8), who was discovered in the framework of the Center's "Operation: Last Chance" project and is wanted for the murder in Budapest of Jewish teenager Peter Balazs, was arrested in Perth on July 9, 2005 after Australian Justice Minister Chris Ellison signed the extradition request from Hungary, thereby initiating the process whereby he will be sent to Budapest to stand trial. Zentai's appeal of the extradition request was scheduled to begin on February 13, 2006, but his lawyers obtained a postponement on technical grounds until March 17. In February 2006, I met in Canberra with Australian Justice Minister Ellison and Attorney-General Phillip Ruddock, who assured me that the government was closely following the case and was determined to bring war criminals to justice.

4. On March 20, 2006, the trial in Vilnius of Algimantas Dailide (case number 9), who served in the Lithuanian Security Police (Saugumas) in Vilnius and is accused of participation in the persecution of civilians is scheduled to commence in the Lithuanian capital. Dailide, who escaped to the United States after World War II, was deported by the Office of Special Investigations in October 2004 and at least until recently was living in Germany. At this point, it is not entirely clear whether he will appear in court in Lithuania or will be tried in absentia.


The bad news:

1. Ladislav Niznansky (case number 4), who was tried in Germany for his role in the 1944 murders of 18 Jews found hiding and 146 Slovak civilians, by the Edelweiss unit, was acquitted in December 2005 by a court in Munich after a key witness changed his testimony. German prosecutor Konstantin Kuchenbauer plans to appeal the verdict. (Niznansky had been convicted and sentenced to death in Czechoslovakia in absentia in 1962.)

2. Jack Reimer (case number 6) who was denaturalized and ordered deported from the United States for his role as an officer of the Trawniki – SS training camp in the murder of Polish Jews, died before he could be forced to leave the United States.

3. In late December 2005, Estonian prosecutors closed the case against Harry Mannil, currently living in Venezuela, despite the fact that they admitted that he had, as an operative of the Estonian Political Police, participated in the arrest of civilians (Jews and Communists) who were subsequently executed by the Nazis and their Estonian collaborators. The decision was severely criticized in Israel and the United States, where Mannil remains on the US "Watch-List" and is barred from entering the country.

These developments clearly show that despite numerous obstacles, much can still be achieved in bringing Nazi war criminals to justice. In that regard I believe that it is extremely important to reiterate the three major principles which guide our efforts:

1. The passage of time in no way diminishes the guilt of Holocaust perpetrators. The fact that a person has eluded justice for several decades does not turn a mass murderer into a Righteous Gentile.

2. The fact that a Nazi war criminal reaches a certain chronological age is no basis to excuse his or her crimes. To do so, would be to send a message that age exempts a person from prosecution, and that those who committed genocide can escape justice.

3. We have an obligation to the victims to do whatever we can to hold their murderers accountable. In this manner, we reinforce an important message of Jewish solidarity that if someone harms a Jew, there will always be other Jews who will make every effort to hold such criminals accountable, even if it takes more than half a century to do so.